It is Enough- Excerpt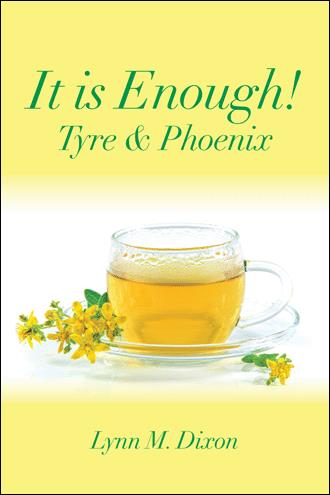 Chapter 10- Matching Outfits
Leah went on and worked as busily as a beaver and within another hour, she had Deja's paintbrush holder ready as well. She beamed at her handiwork as she pressed the second one and wrapped it in soft pastel tissue paper that Phoenix had given her.
"Oops. Time to get Rachel," Phoenix said as she noted the time. They scurried out to pick up Rachel after hiding all the evidence of their sewing venture. When Phoenix told Rachel about their plans, and she exclaimed, "The Lion King! Yes!"
Both girls showered, put on their matching dresses after they snacked and paused for a couple of quick pictures. Phoenix could not resist sending a couple of poses to her mother and Deja. She would wait until Tyre got home and share with him later to lift his overly taxed spirits.
They went on to the show, got popcorn and had great seats. It looked as if many of the other parents had the same idea because Rachel saw many of her classmates at the cinema. They had good seats and at one point before the actual show started, Rachel needed to go to the washroom.
"I will take her," Leah told Phoenix.
"Will you girls be okay?" Phoenix asked.
"Yes, I saw where it is. You can hold our seats, Auntie Phoenix."
Phoenix laughed when they left and said, "Little Miss Bossy. Gotta love her, though," she thought to herself.
January 9, 2021