It is Enough- Reviews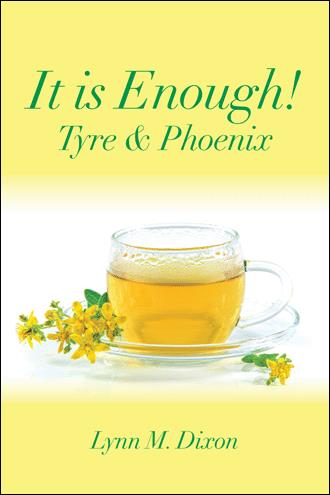 This series is the perfect choice for those seeking peace and spiritual purpose in their reading. I've loved all of the stages in this tale of a couple's blossoming love and coming together. Now It Is Enough continues Phoenix and Tyre's story as the nurturers of a young family with the complications of how to include the child of a former relationship. As always, Ms. Dixon has her characters handling the issues with grace and wisdom as well as just a hint of wry humour. All in all, this is another lovely episode in the couple's journey and one that I enjoyed very much.  

Author Val Poore

(

Valmarp)

posted on Amazon on December 31, 2019
Take Flight  Five Stars

 

*****
I enjoyed this series, and just when I'm about to say "the end" Lynn Dixon creatively thinks of new ones to continue to carry the love story of Tyre & Phoenix. In this installment, Phoenix discloses to Rachel a pleasant surprise. In the end, and despite all emotions that come from this surprise, all that matters is love. Love is family, and family is all that matters no matter how you are connected. Love is enough

! 
LovetoReadBookReviews posted on Amazon on December 4, 2019
It is Enough: A Story of Growing Love and Harmony   Five Stars ***** 
Lynn has written another sequence in the saga of Phoenix and Tyre. It's an endearing story of personal and family growth that has Leah- Tyre's young biological daughter, who lives with her stepfather-as the linchpin.  Heart warming reading that kept me rooting for Phoenix and Tyre, who became my friends!
Author Jan Smolders posted this on Amazon, Barnes & Noble and Goodreads on November 2, 2019.